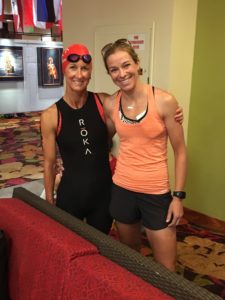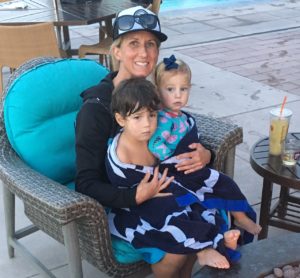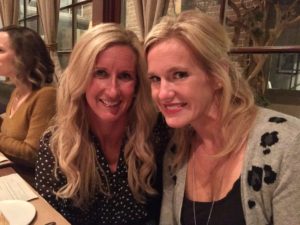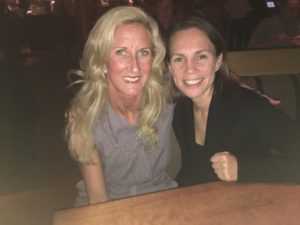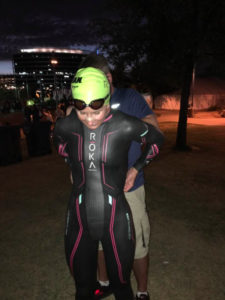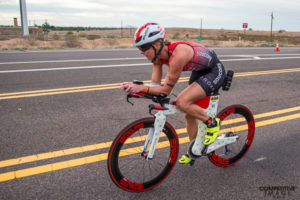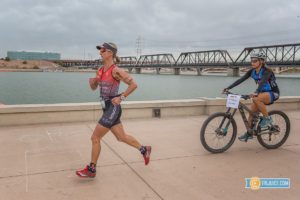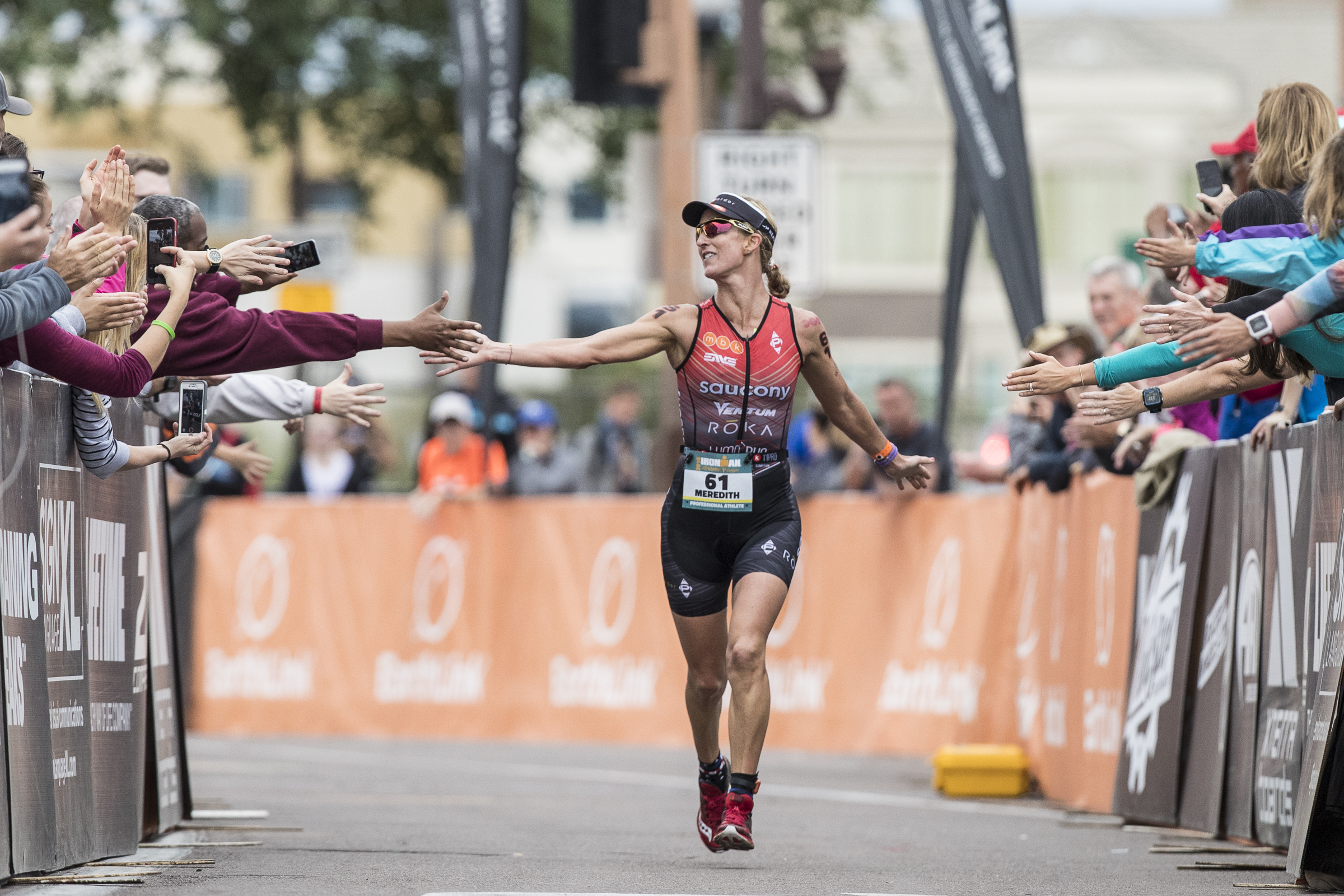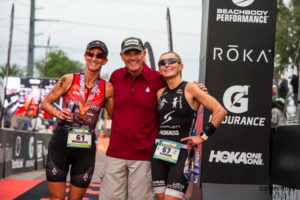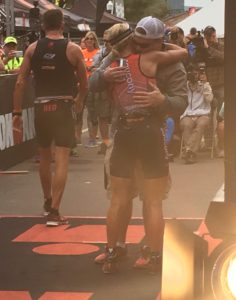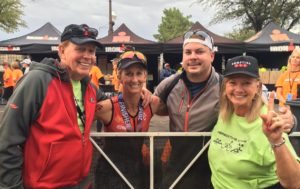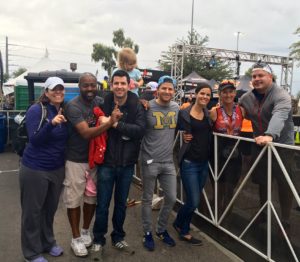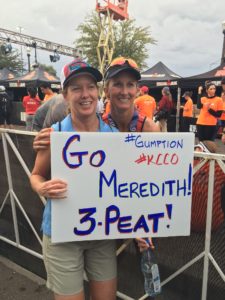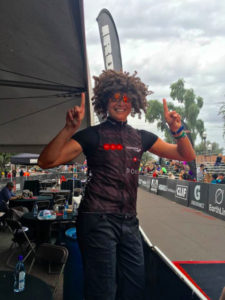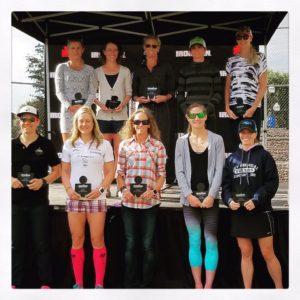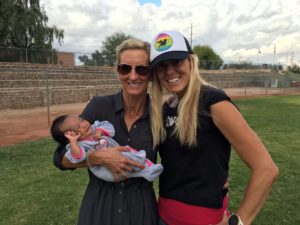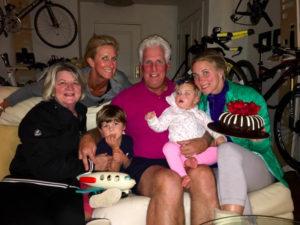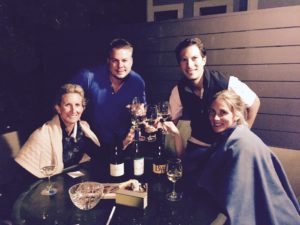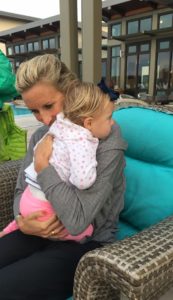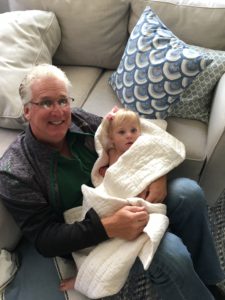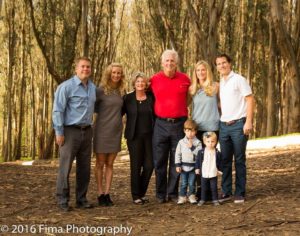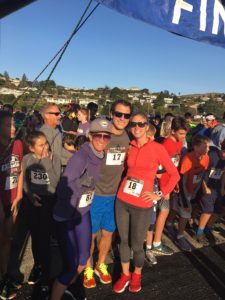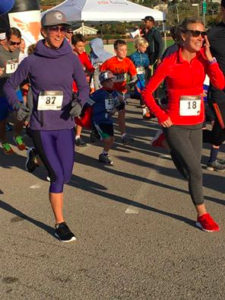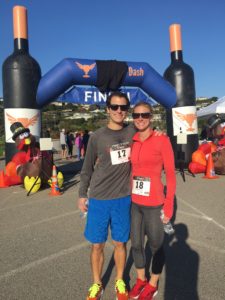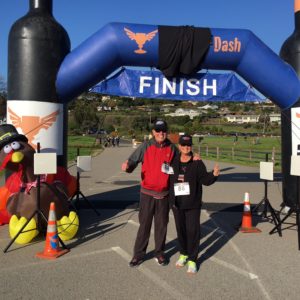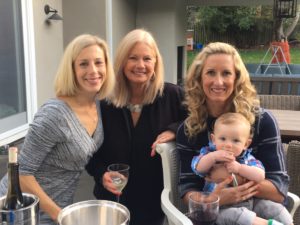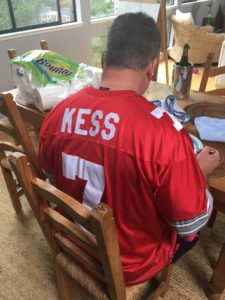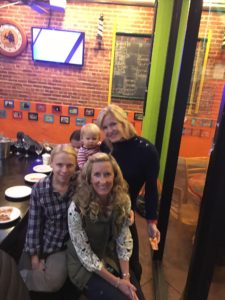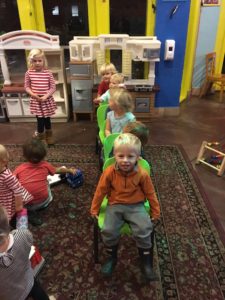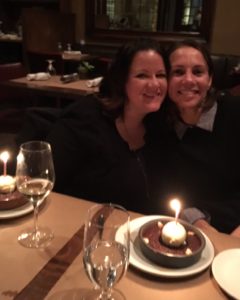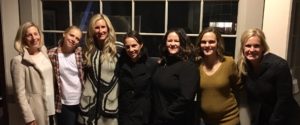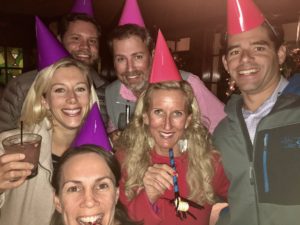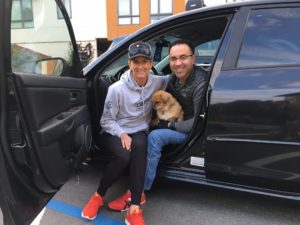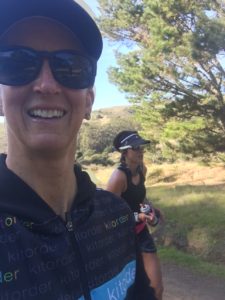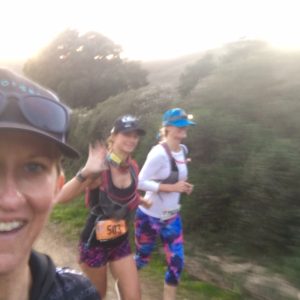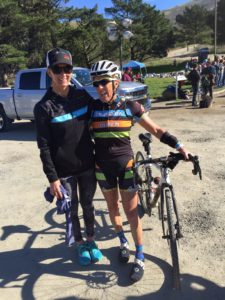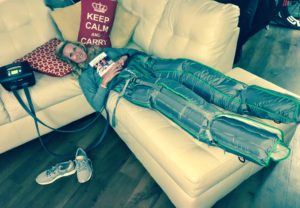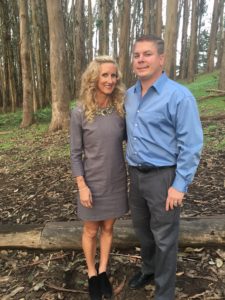 2016 IRONMAN ARIZONA: A Quick Video, Race Recap and Post Race Speech
3 MINUTE POST RACE INTERVIEW discussing:
*IMAZ
*2016 INJURY
*Remainder of 2016
*2017 Plans
http://www.triathlete.com/2016/11/video/video-meredith-kessler-third-straight-ironman-arizona-win_296358
 Summarized Race Recap:
https://www.trizone.com.au/20161123/meredith-kessler-wins-third-consecutive-ironman-arizona/
Post Race Podcast (A LONGER listen!) with MILE HIGH ENDURANCE:
IRONMAN ARIZONA 2016 Awards Speech:
Disclaimer:  I write how I speak and just use this as guidance so please ignore the grammar!   
Good Morning! Thank you so much to IRONMAN for bringing all of us like- minded individuals to the town or Tempe, AZ to be a part of Ironman AZ.  I'm certain that this town every November is like: "oh yeah, that is the weekend those crazy people come into town!" YES, YES INDEED. We all may be a little crazy!
To our race director Judy and her crew – Mike Reilly, Tom, Kietz, Frank and TEAM – you make it all happen and another successful IRONMAN was delivered yesterday.
 You know, this was the 13th running of IMAZ. A race that we so fortunately haven't missed since it's genesis.  Personally, I have grown up on this course having raced it many times as an AG'er and then it was my first pro race back in 2009 – so it has really stamped it's mark in my personal tri world and I'm very grateful for that.
THIS SPORT. WOW. It is a constant evolution and RELENTLESS pursuit of progression, learning, fine-tuning and recalibrating. It's a real journey – one that has epic highs and very goth lows. It has peaks that are priceless and cherished and valleys can be understandably challenging and bleak.
Racing specifically is filled with the most intense moments – I genuinely think these moments enable us to craft true meaning in what we have been doing – with effort, stamina, fortitude and of course – ADVERSITY.  Even FAILURE – As if we don't fail, or if we don't lose, if we don't have challenges – what will really drive us to be better?
Whether you did the race in 7:44 like Lionel or in 16:59 – I promise you that none of us are bulletproof. I bet you if you asked Lionel how his day went, even with that amazing and deserved world record performance, he still had his own adversity to navigate through leading up to the race and then out there yesterday.
Even though most (not all) of us pros do this as our craft and for a living, we also struggle with the same trials and tribulations that you all may experience.
To name just a few:
**we try to balance the sport around our families, our kids, our life
**we have "business meetings" that go south and we have some where we seal the deal
**we have business clients that grey our livelihood sometimes or for us, sponsors that may fall by the wayside
**we have family members that get sick or pass away leading up to our important business meetings or races
**we have epic training sessions and we have ones that we could do without
**we get tired and cranky and overwhelmed
**we get sick race week
**we get injured
**we get flat tires and mechanical drama
**we are nervous and we are vulnerable out there
**AND sometimes we even poop our pants from aid station to station too!
Again – no one is bulletproof and everyone faces a battle out there that no one but THAT person knows anything about.  
We have to COMPARTMENTALIZE. The most important thing for all of us in managing the adversity – something that never strays or wavers –  – is the MINDSET.  LIFE IS A MINDSET; a very very marquee and important MINDSET. The slightest SHIFT in our mindset can make or break so many things in both LIFE and SPORT.  When our upstairs is centered and strong, it's nearly impossible for our downstairs not to deliver.
So We are all still searching for that elusive perfect race.
I wanted to congratulate the Men's podium – 
TJ – father of NOW THREE, husband, CEO, creator of Ruster and Dimond Bikes- somehow you also manage all that and still crush it in your other job as a pro triathlete – simply inspiring.
Brent – it's a trend for you to just go sub 8 like its no bigs – EVERY TIME.  I'm certain that sub 7 will be your next trend!
Speaking of sub 7 – Lionel is obviously also on this path also – what a race – at 28 years old…and I said this EXACT THING LAST YEAR – you're still not even in your prime yet! I cannot imagine where you will be in 5 years yet I do know that it will be somewhere very special in this sport. Congrats guys!
To the ladies up here – have so fortunately raced with a lot of these gals over the years.
Some quick fun facts about these lovely women:
We have 3 moms on this stage (meaning these gals manage humans – amazing!), world champions, Olympians,  70.3+Ironman champions and 5X38+ year olds = yes!
I would love to take a moment to quickly speak about the 10 talented athletes on this stage:
Danielle Mack: Pre-produm she was a 3X Age Group WORLD champion and now as a professional she has already become a 3 X Ironman Champion having won Ironman Taiwan, Ironman Boulder and Ironman Canada!
Emily Cocks:  Top ten in her Ironman Debut and a consistent athlete that racks up her share of podium performances. Em has now officially done every distance out there and is so good at each and every distance she steps up to.
Kelly Williamson: Good friend, Ironman Champion galore – she never strays from being tenacious, focused, consistent and hard working. Kelly shows up with ZEST – and when she does, it is never anything but her BEST foot forward.
Jen Annett: MOM, Consistent performer, podium contender and speaking of adversity (and I made sure it was ok with Jen to make mention of this) – she has epilepsy – I'm in awe by her fortitude to put her body through extremes while navigating through it all.
Darbi Roberts: another top performance for Darbi – and one of the fastest bike splits out there not to mention strong and smooth in all three – all while managing this sport with being Assistant Dean of student affairs at Columbia University.  Bravo Darbi – you are able to work like you do and still shine in sport.
Leanda Cave: LC needs no introduction – she is true BALLER STATUS. World Chamption X I've lost count. The first woman to ever win both 70.3 and Kona World Titles as she did in 2012. The most consistent AND relentless AND gutsy performer of all time.  ALL-CLASS LC, ALL-CLASS.
Ruth Brennan-Morrey: Mom of 3! Phd in Counseling Phychology, Former D1 soccer player and semi pro soccer player – Olympic trials marathon runner – as seen by the fastest run split of the day yesterday in 2:57 – wow wow wow. RUTH – I SALUTE.
Malindi Elmore: Another astounding mom of a 2 year old no less! 5X All American Stanford runner – she still holds the record in the 800 and 1500 m there. 2004 Olympian! It was her IRONMAN debut yesterday and she busts out a podium performance and a 3:00 marathon – more from her coming so soon in this distance!
Yvonne: Raced with Yvonne a long time and it's always a priceless battle. She has so many Ironman titles under her belt that I have lost count. I want to say over 60 race wins and 90 race podiums – UNREAL!! She is a winner and it shows in her consistent delivery of greatness.
THANK YOU's' :
Jeff Yingling : one of the best bike mechanics of all time – we have had the ABSOLUTE pleasure of working with him for nearly a decade and are so grateful for his expertise and friendship.
BFF Hillary Biscay, CAT, baby Madison and SmashFest Queen: so much love to you all and for all the cheers and positivity all day long!
Motivating, energetic and supportive/kind Felicity, Jason, Catherine Burnett and crew – UPLIFTING as it gets to see you out  – cheering us all and being there for my family – always.
Andy Tubbs who helped keep these legs more vibrant and to Craig Upton who worked diligently to help with the proper Ventum bike fit to take a little pressure off the hamstring. The knowledge and input you both have for us is paramount.
Kate Ligler: such a VIP and priceless friend, like family, who has really helped me ride the waves of this job year after year and particularly, as of late, she has helped me manage this injury this year through her innovative strength expertise and guidance. Could not of done it without you Kato, THANK YOU SO VERY MUCH.
Training partner and good friend Ritch Viola and his Every Man Jack Team – lil bro Mikey V, Erik, Jackson, Ricardo and  the Marin Training Crew – words can't full express my gratitude to you all.
To our Sponsors – particularly Ventum who so kindly allowed us to take over their expo booth this week for a some LIFE OF A TRIATHLETE book fun and to  ROKA, Ceramic Speed, Red Bull and BASE who were all out there on the course yesterday.
Dan Beaver – from Cadence Running Company who also welcomed us into his shop this week to chat LOAT and meet many locals – if you are ever out in Gilbert (just outside of Tempe) – please hit up Cadence if you every need anything for running or triathlon in general!
To the 3000 Volunteers: the gratitude is endless.  Specifically – thank you to the ladies in T1 and T2 who allowed me to boss them around in there – such drama I realize!  Thank you so much for your kindness and help with all!  And to Stacy (bike lead) who spent over 3 hours listening to me talk to myself and have so many pockets of despair – THANK YOU!!!
To my parents who have always taught me to 'DO YOUR BEST' regardless of the outcome….and my little sister, Davo and my best friends who I think about all day out there – I love you all – you all enrich my life and you and your kids are always so so SO heavy on my mind.
To my high school pals who I have know since youth – Jamel, Jay, Ryan, Rachel and families who come out every year to this race too – it makes my heart sing every time – I love you all.  To see you all in the finish chute was a priceless moment that I will never forget.
I'm so thankful that my in-laws, Claire and Wendell from Ohio – our good luck charms – could share the day with us  We are so thankful to get to experience this with you all over the years!
Hug your Inner circle – your Sherpa – your sherpas. We are just the technicians yet it takes so many to help us get to the start line and do what we do. I relish in the comforts of mine –  these are the same people who support you when you may FAIL or have adversity.
Remember that they love you and are WITH YOU no matter what. 
To my husband AK, you really have seen it all and we ride the waves together – I love you and let's keep trying for that elusive perfect race – maybe it will be for Ironman #60 – I hope to see some of you at Ironman New Zealand in March!
Congratulations to you all!