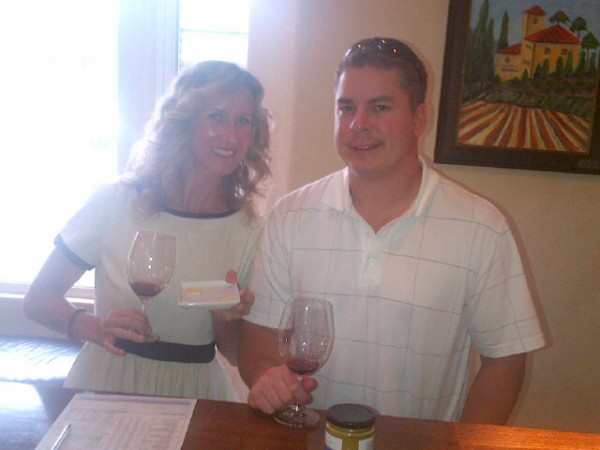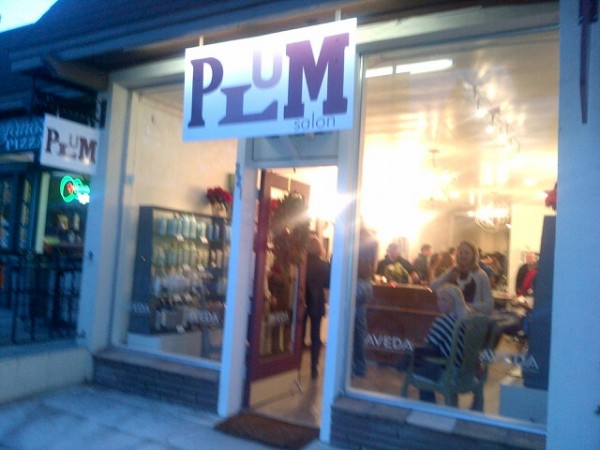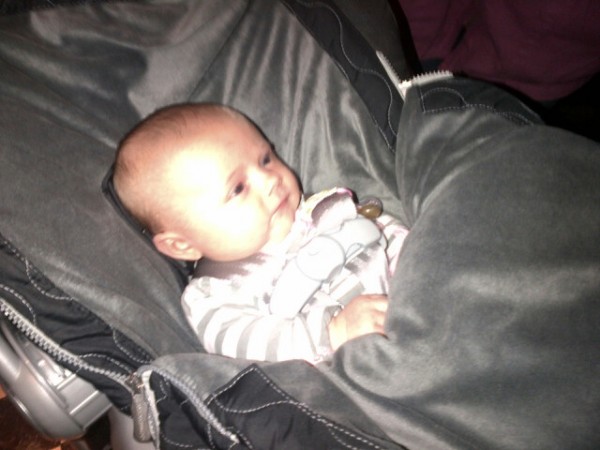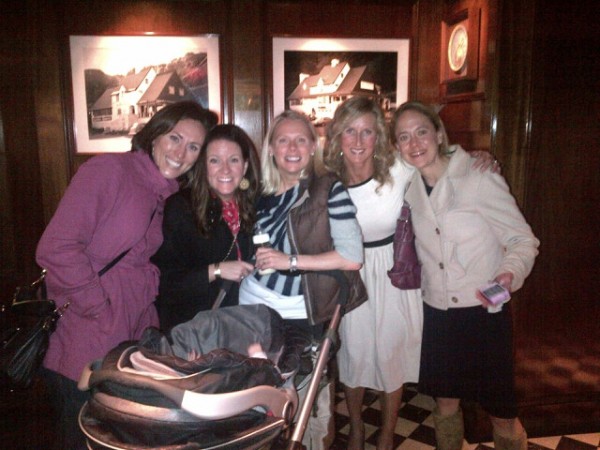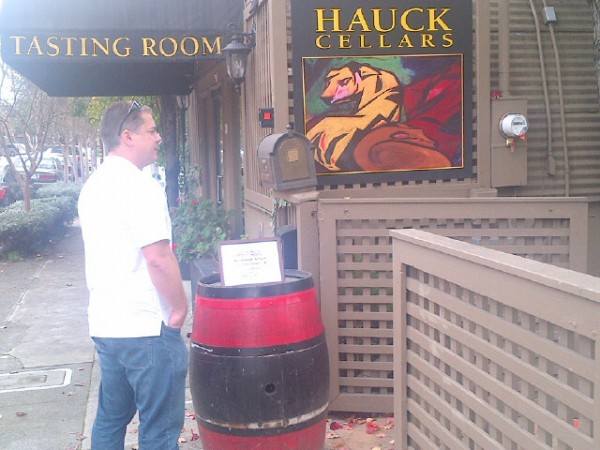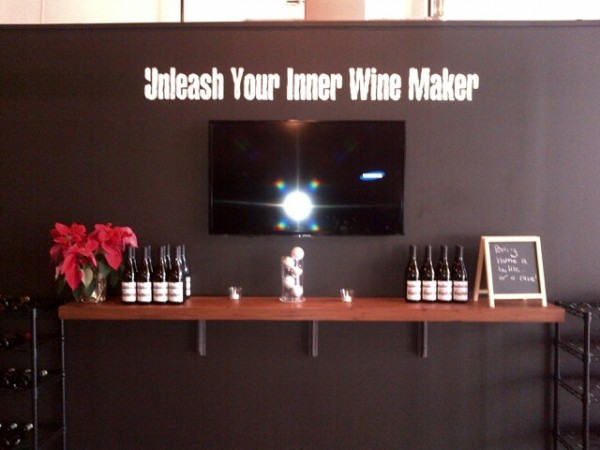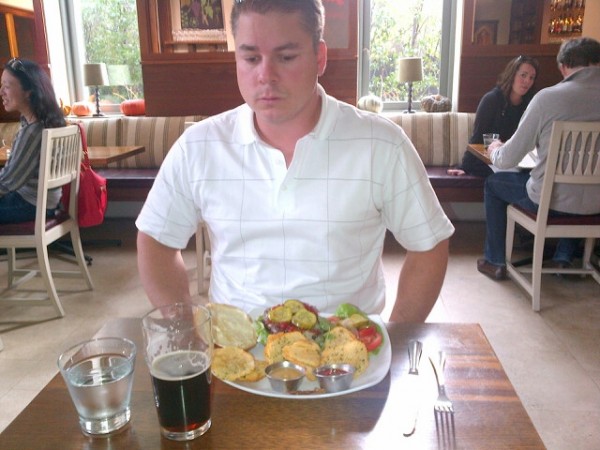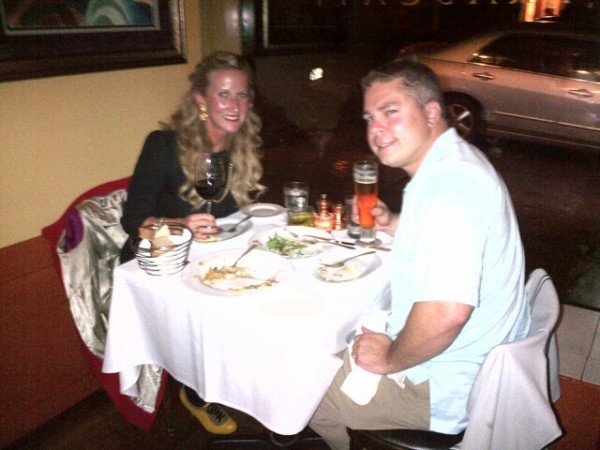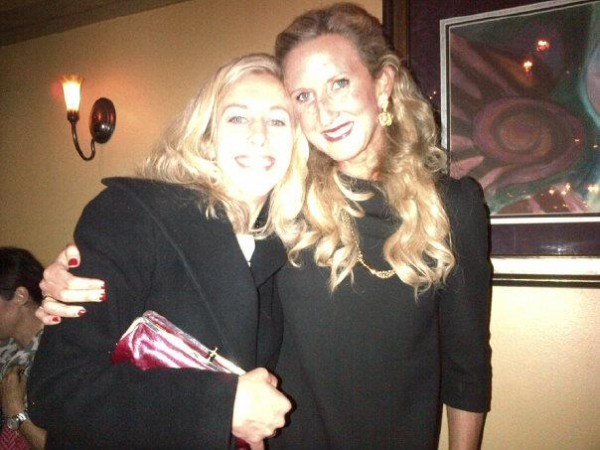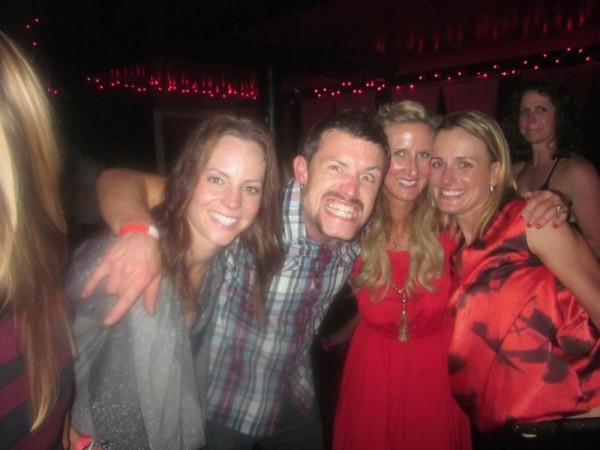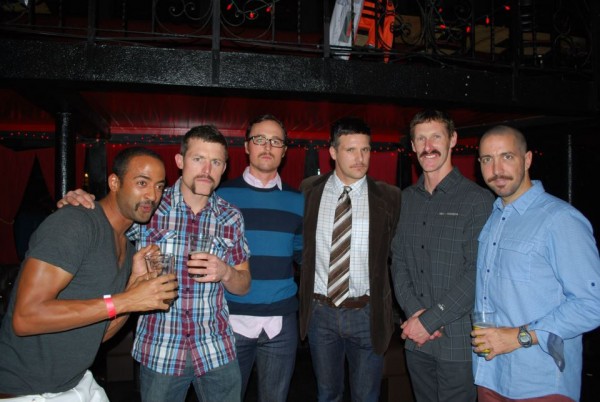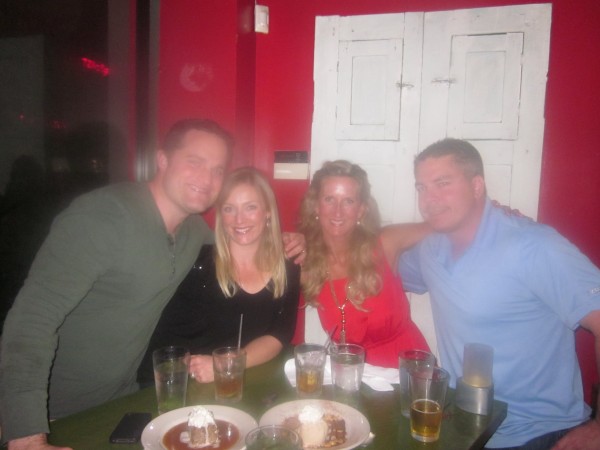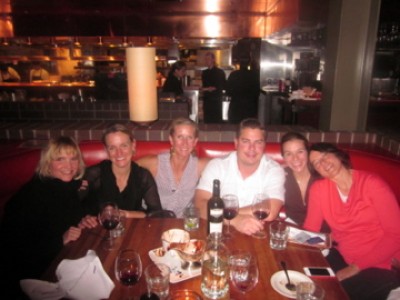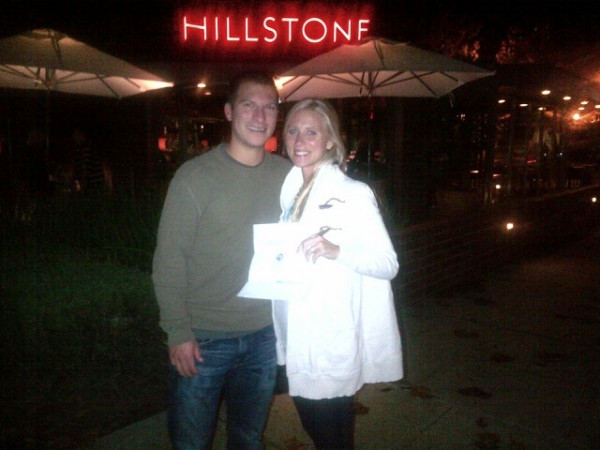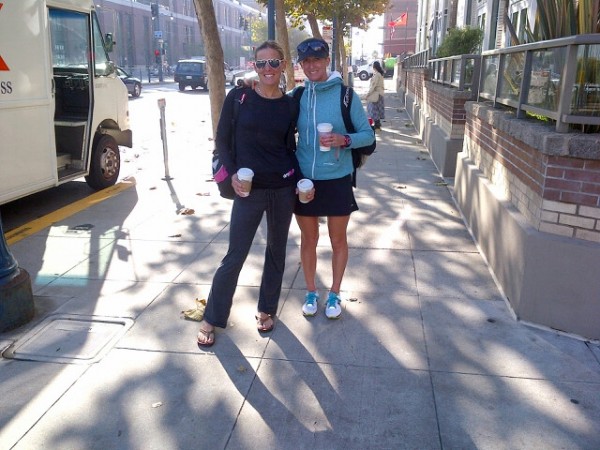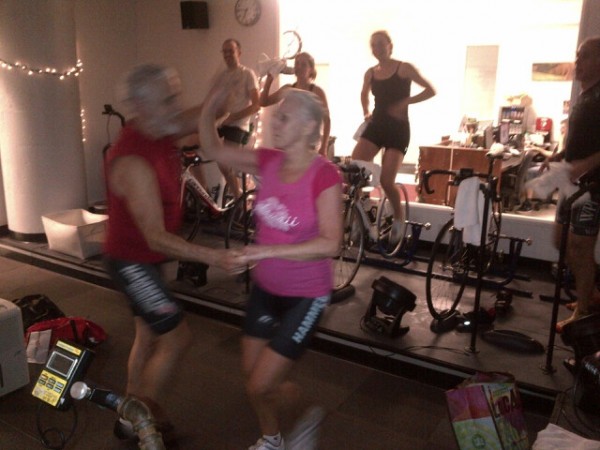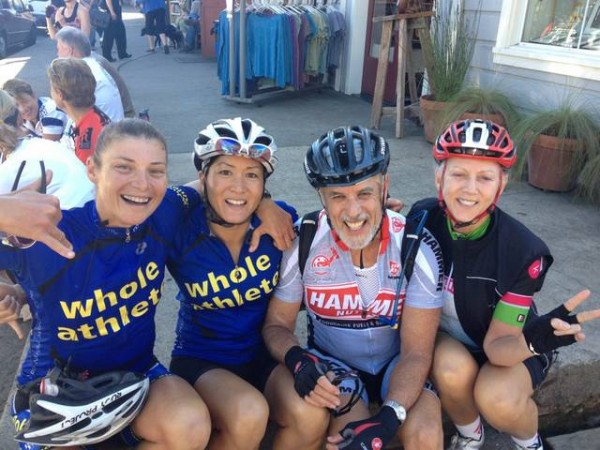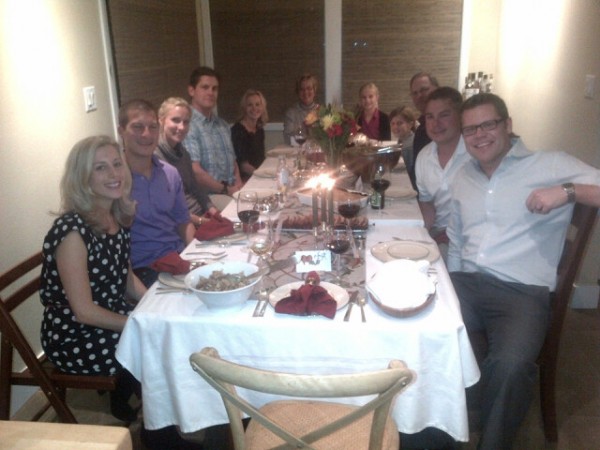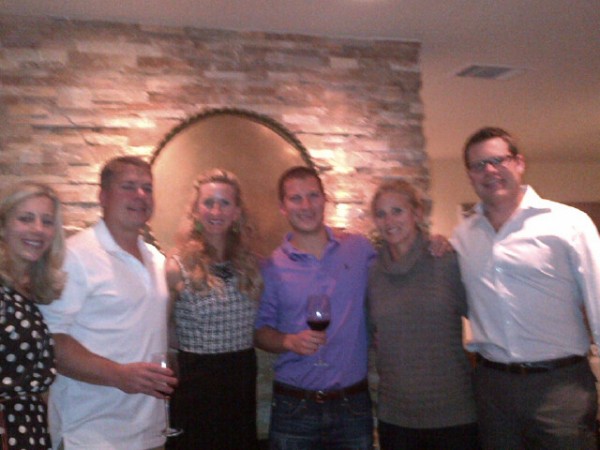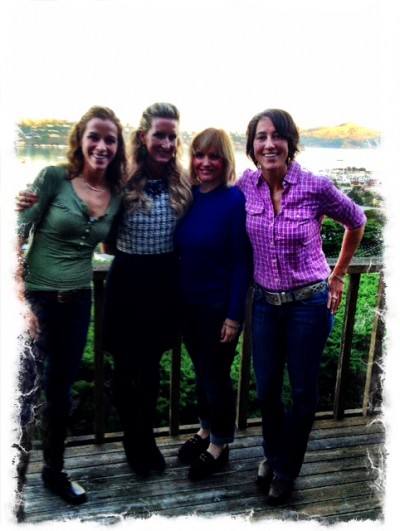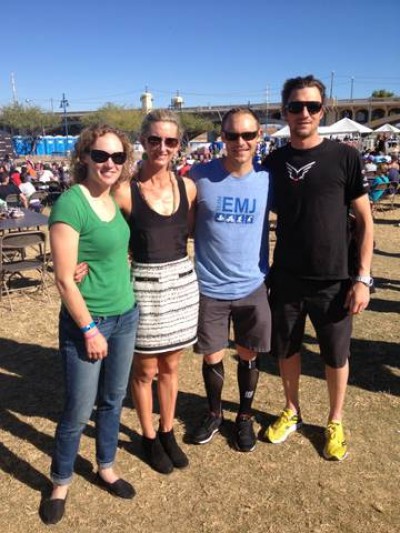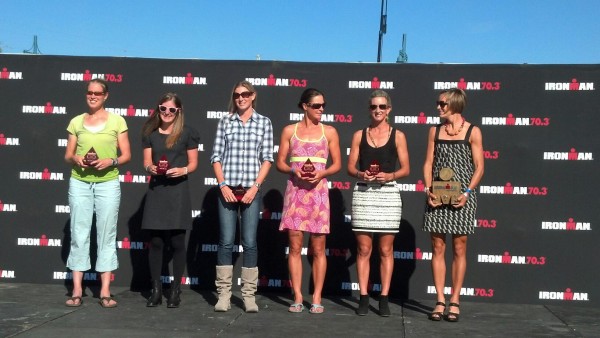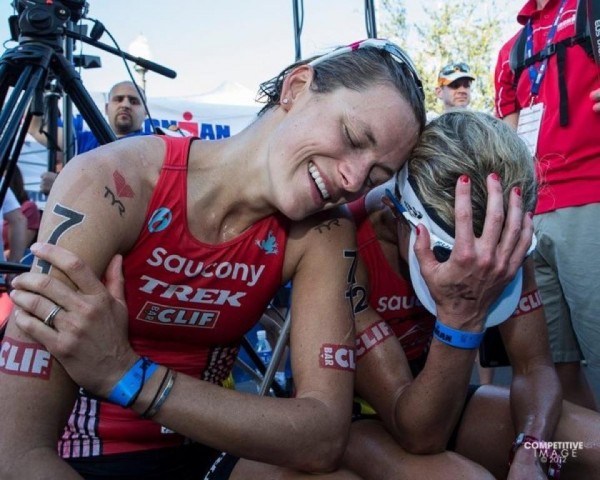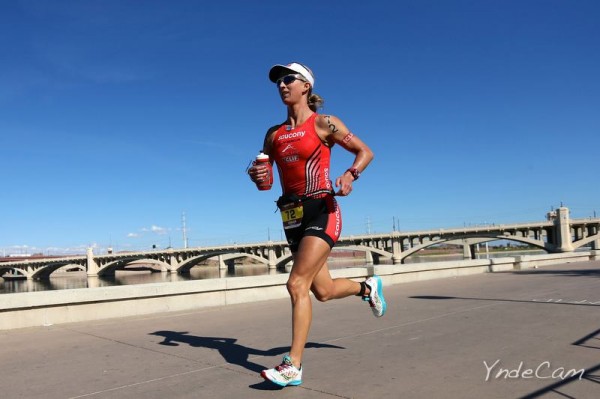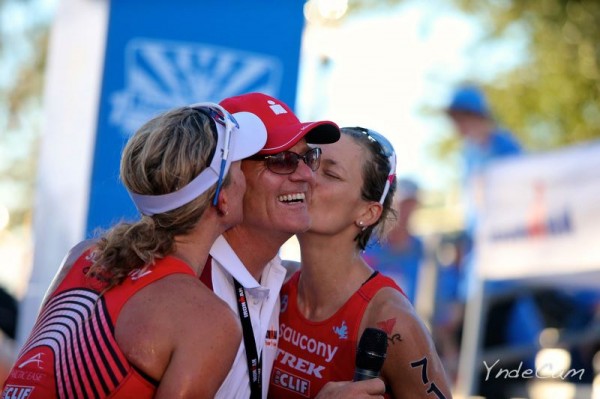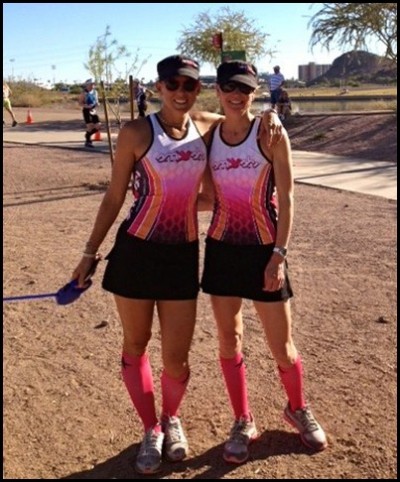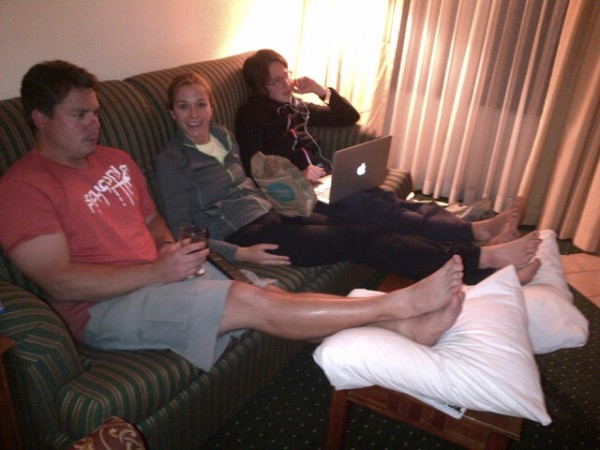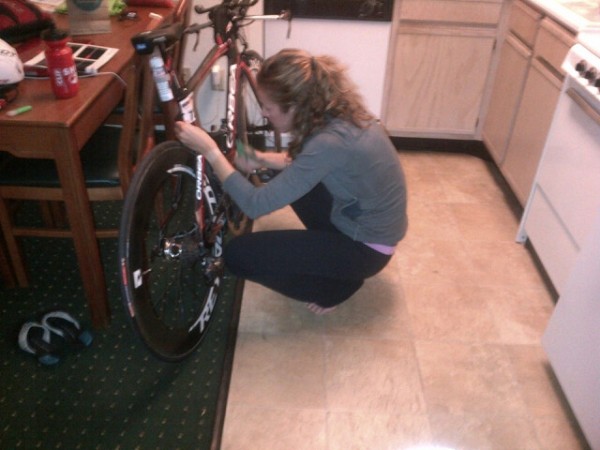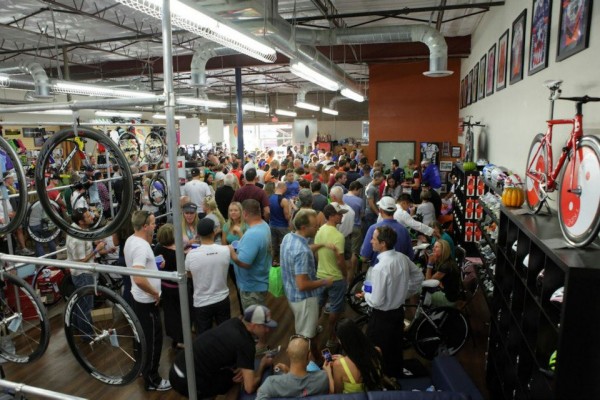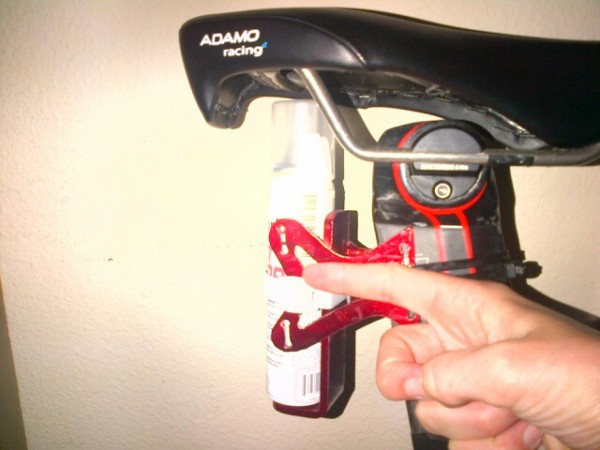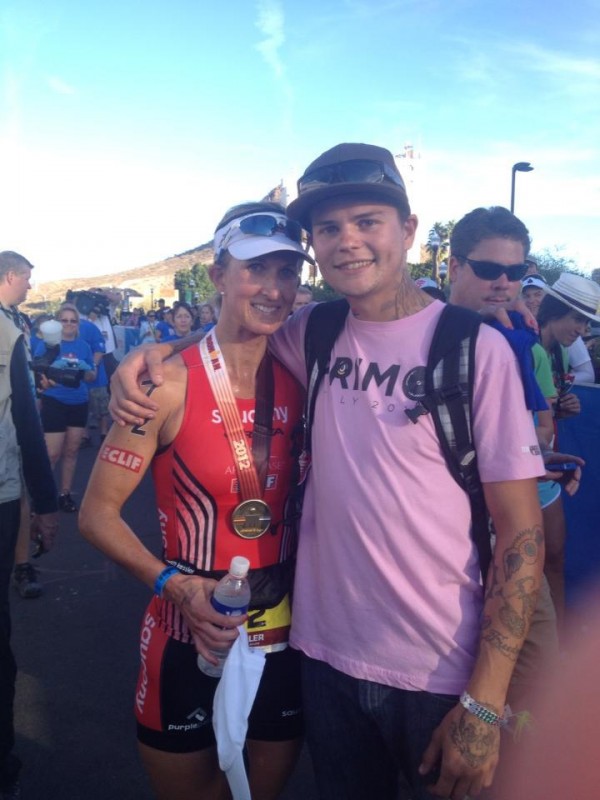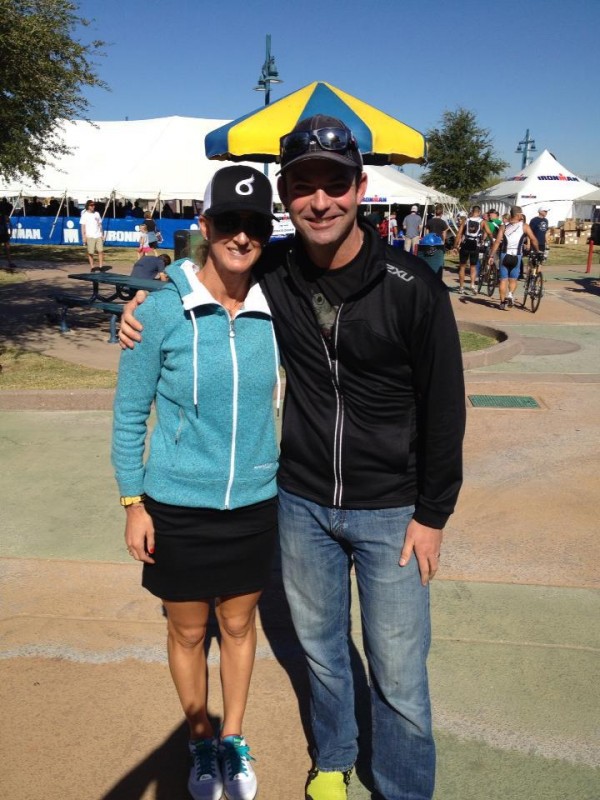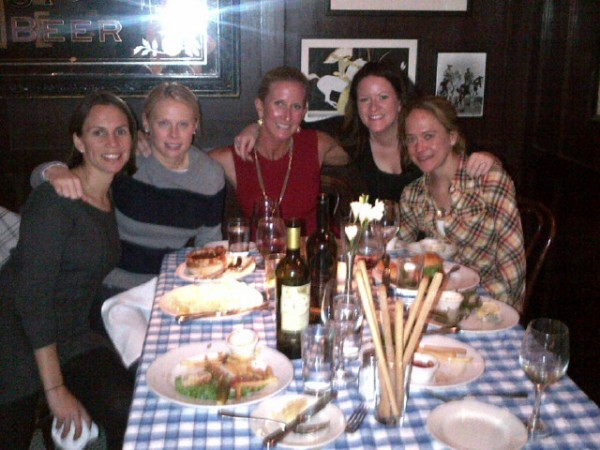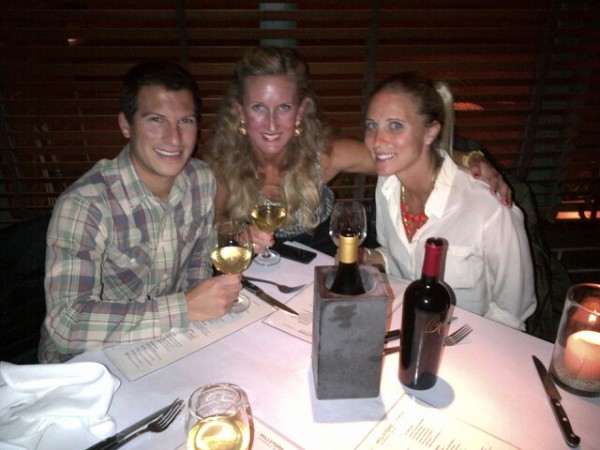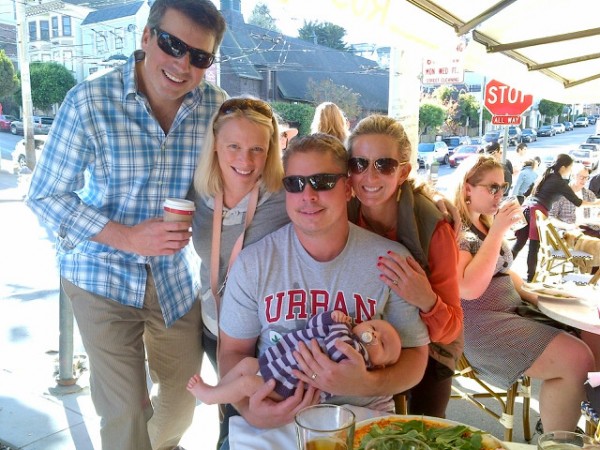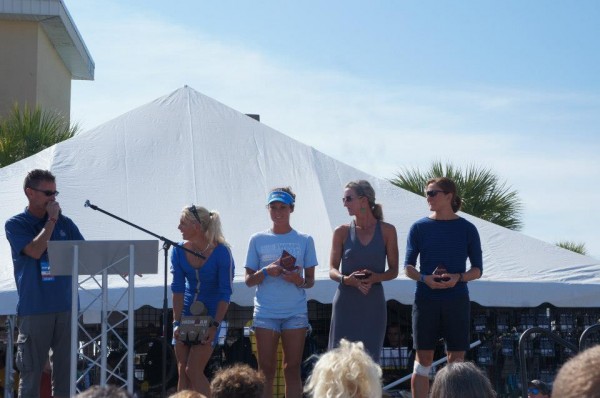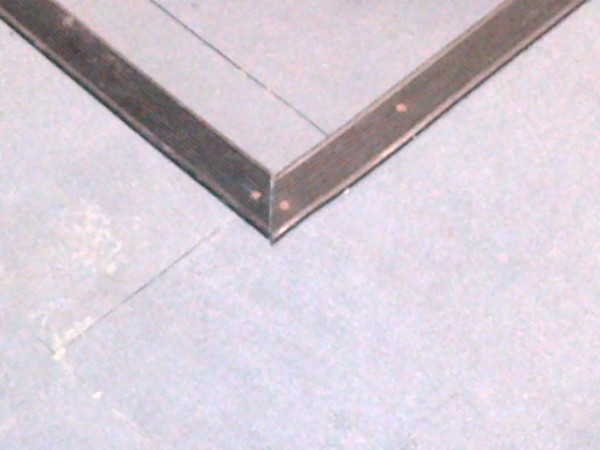 TWO NAILS: PLEASURE AND PAIN
For the past year since our studio moved locations, I have been meticulously staring at these two nails at eye level in front of me at Velo SF while on the trainer. Since we do about 90% of my cycling training in there, it ends up being a lot of staring at those bad boys. Sometimes they flirt with me like an angel and a devil and often they are radio silent in the zone or have been known to dance around and thus give me a slight pulsing headache. However, what they mostly do is represent both PLEASURE + PAIN.
PLEASURE AND PAIN. These words respectfully mean so much. Both meanings of which keep us ALL alive in our work, in sport and absolutely in LIFE.  PLEASURE and PAIN are also what I think of when I wrap up our 2012 season.
There was ample LIFE PLEASURE in having the most amazing family and husband, unwavering friends, training partners and the purplepatch community, supportive sponsors, health and happiness. In my job and in sport, there was extreme PLEASURE in hitting the podium in 8 races – winning 5 of those was absolute icing on the cake and having AK, family and friends to share many of them with was priceless. All of this I will most definitely cherish and remember forever – and NEVER EVER take for granted.
When I think of PAIN – I think of it arriving in pockets. We had a wave mid season with the bike crash/concussion and break of the T9 vertebrae. We had the most painful feelings in Vegas 70.3 as a result. In Kona, PAIN came with another (very random) bike crash/concussion during the race thus a painful DNF.
Even as I write this out – it is so clear to me that one thing is always for sure…the PLEASURE ALWAYS outshines the PAIN and for that – I am elated. I also know that there will be more of both in many capacities going forward and that is OK and – NORMAL.
After Kona, we healed and set out to try to conquer the dirty double – Ironman Florida and Ironman Arizona about two weeks apart. Having done this once before (last year at Ironman Canada and Ironman Wisconsin) I was fully aware of the pros and cons and very much looking forward to it.
Ironman Florida:
Thank you Susan Lacke of Triathlete.com for the post IMFL, pre IMAZ write up which summarizes the race in Panama city:
http://triathlon.competitor.com/2012/11/features/meredith-kessler-talks-crashes-kona-and-comebacks-ahead-of-imaz_66415
Ironman Arizona:
IMAZ is my favorite race on the circuit. The town, the fans, the course and the community are amazing.  It is also the most perfect race to end the season.
We had calm waters for the swim in Tempe Town Lake. Haley Chura (1st time pro – congrats to HC!) led the way in the water and I most definitely was a squirrel trying to get a nut behind her coming out one second after. On to the bike, all was flowing aok and it's just that 'put the pedal to the medal' kind of bike course. On to the run with a 7 minute lead on 2nd place Linsey – as we know, this # could always be larger with the fleet-footed Montana Made gal chasing! Given we know she can fly like the wind by foot, I knew that it would be a tough battle. The three loop run course is always a favorite since we can gain energy from the amazing crowds. At around mile 19, the fast-running Linsey caught me for the lead. I could not match her pace but I did the best I could to run in for 2nd and enjoyed the celebrations at the finish line! Linsey had an AMAZING race to end her season as the 2012 Ironman Arizona Champ. Massive congratulations to Linsey and all of the ladies – Corinne, Sara, Mirjam,, Leanda, Haley and Malaika!
People often ask (I'm sure many of us athletes get asked these types of questions) – why do you race so much? Why on earth would you do two Ironman in two weeks? Are you sad/upset when you lose? Don't you think you would not get passed in the last few miles of the race if your legs weren't so cooked? (HA! A favorite one!) Are you afraid of failing and not winning? All fair questions – and absolutely no judgments here!
The best answer that I can give to these questions is that we CHOOSE to do this – we LOVE to do this – we ENJOY doing this – it is WHY we do it. Defeat doesn't make me sad and getting passed those last few miles of the race keeps the mystique and allure of ironman racing alive – it is part of what keeps us coming back.
As for being afraid: I may be afraid of a lot of things such as lack of world peace, loss of family or friends, disappointing or hurting others, the unknown in the ocean or well, raccoons too to name a few …but something that I am not afraid of at all is putting myself out there and FAILING – something that I have done and failed at COUNTLESS times in my 34 years on this planet.
I'm about to sound like I'm on an episode of The Bachelor here (!!) but in sport and in life – we as individuals are very vulnerable and at times we have to 'put ourselves out there' to fail so that we can learn, grow, make mistakes, prosper and ultimately succeed.  In our sport too – it is very public and it is so easy when the highs are high but it can be very misleading when the lows are low.
As for winning – while winning is lovely, it isn't everything to me – it's NOT the only thing.  It's of course what we work for in our job, in life, for our livelihood and for our sponsors who support us so much  – but it is not the end all be all – ALL the time.  The support system that I surround myself with will be there even if I fail  – those are the people that I want to be surrounded by in sport and in life and I love embracing them with that same unwavering support in their life ventures. I find that often many can get so focused on winning that they may forget to embrace health, happiness – life. In both Florida and Arizona, that is exactly what I wanted to do – honor the rough patches – THE PAIN – and how I'm just thankful to be able to do what I love as my job while being happy and healthy – THE PLEASURE.
SO much gratitude and thanks goes to so many – AK, family, friends, sponsors, training partners, purplepatch, Velo SF, fellow athletes, volunteers at all the races, race directors and employees globally, media, triathlon writers and magazines, photographers, fans and supporters of the sport – all of which is another blog post in itself to come – I love, value and appreciate you all.
Training has rolled on with the focus at present to work on weaknesses and build functional strength back up. We are excited to spend the holidays with family and friends before we take off for the first race of the season – Auckland 70.3 Asia-Pacific Championship on January 20th – looking forward to it!
We are also looking forward to our annual Challenged Athlete Foundation (CAF) Indoor Cycling Event at Velo SF on Saturday, February 2, 2013 (2-6 ride, 6-8 party!). Many more details to come on this – check it out:
http://bacc2013.kintera.org/faf/home/default.asp?ievent=1048830
We would love to have you!
Last but not least – we have been receiving inquires (thank you!) on if the Life of a Triathlete manual will be done before the holidays and unfortunately, we are still wrapping up some chapters; the information just keeps flowing! We will be sure to let you know when it is available in early 2013 at www.lifeofatriathlete.com – There will be a blog available shortly on the website which will precede the release of the manuals. This should lead the way for some interesting discussions around triathlon! Thank you so much for your support on this too – we really hope it helps many in the sport!
Happy Holidays and New Year to all!
Love,
MBK